The Only Cloud-Based
& HIPAA Compliant Platform Designed to Close the Loop in the Clinical Referral Process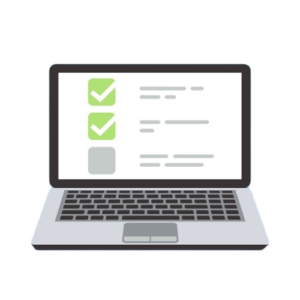 ✔️ Track Patient Progress


✔️ Exchange Clinical E-Referrals
✔️Automate Appointment Updates
No Subscription Required
We've noticed a lot of cracks within the current referral system, and everyone is losing.
Patients Lose Appointments
With the frustrating delays and scheduling issues that patients currently experience, they often give up and opt-out of their appointments, losing out on critical care.
Generalists Lose Information
General dentists often lose track of their patient after writing paper referrals–often sorting through piles of information just to properly communicate with the specialist.

Specialists Lose Business
When patients no-show their referral appointments, specialists lose much-needed revenue, and sometimes even their credibility.
The current model is based around hard copy files, sending hundreds of hours per year down the drain that could be spent working on important tasks.
So We Created Referral Ease
A Single Platform With Every Solution
Safely Exchange Protected Health Information
No Software Integration. No Stress.

* Send up to 25 referrals, Receive up to 5 referrals each month FREE
Our Partners & Associates
"Our JawFixers organization started using ReferralEase half way through 2021, "Ease" is an appropriate part of the referral title. The product was such a necessary innovation. The referral note gets to our office prior to the patient and it has all the information for us to easily set up the patient's visit, including their contact information and a phone number to reach the referring doctor as well. Saving time from us calling to get the patient's information and saving time from calling the referring office to get a referral sent over while the patient is here. Being prepared for our patient's is very important for treatment planning ahead of time, in a safe and timely manner. All this in a secure portal that can receive images also. Simply awesome!"
Ryan Ansari, DDS
Oral & Maxillofacial Surgeon
"I've been using ReferralEase for over a year and I honestly couldn't live without it. I'm able to go to one simple and secure web portal for my referrals and associated images! My specialists can contact the patient right away before the patient has a chance to put off the procedure! Maybe the best part is not having to track 20 different emails for sending and receiving images and updates! Oh, and it's so nice to not have to deal with the dirty referral pads, especially during COVID!"
Hugh Finch, DDS
General & Cosmetic Dentist
"Referral Ease has done a wonderful job of creating an online platform to streamline referrals. It helps to reduce and eliminate paper referrals along with back and forth email correspondence. Super product!"
Richard Risinger, DDS
Board Certified Orthodontist